With the arrival of winter, we are all delighted with the presence of hot cocoa, candy canes, Christmas lights, and yuletide cheer. Unfortunately, chapped lips are also here to greet us this holiday season.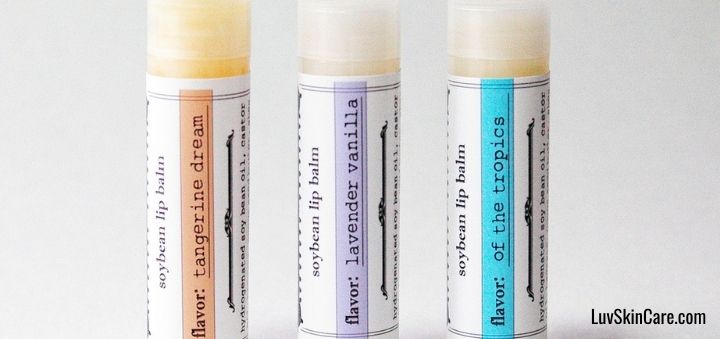 What are chapped lips?
Characterized by dryness, flaking, scales, sores, swelling, cracking, bleeding, and pain, chapped lips are absolutely no fun at all. They hurt and are unsightly, making it impossible to break out that holiday red lipstick. Since the lips do not contain oil glands, exposure to cold, dry weather or excessive licking of your lips can cause them to dry out and become painful.
How to Prevent and Treat Chapped Lips?
A great way to both prevent and treat chapped lips is with the classic Chapstick. Chapstick can be found basically anywhere and is the same price as a pack of gum. On the market for more than a hundred and twenty five years, Chapstick has been a mainstay of lip health for generations.
There are countless flavor options, ranging from classics like original, spearmint, and cherry to mango, green tea and mint, and peppermint, giving something for everyone under the sun. Additionally, Chapstick has an SPF of 25. Certain types offer tints of color or eight hours of moisturization, too!
7 Best Treatments for Chapped Lips
1. Nivea Lip Butter
If you love deep moisturization, the Nivea Lip Butter is a fantastic affordable choice. Equally as easy to find as Chapstick, the Nivea Lip Butters come in tins instead of tubes and include a bit more product for a few more dollars. With ingredients like shea butter, almond oil, and vitamin e, this balm is deeply moisturizing and helps heal chapped, dry lips from the inside out.
You get enough product to continue using it as a preventative mask, as well! The Nivea balm comes in a ton of flavors like macadamia and vanilla, raspberry rose, and caramel cream, as well as several delectable seasonal options!
2. Smith's Rosebud Salve
Smith's Rosebud Salve has been around for over a century as a mainstay in the fight against chapped lips. Formulated by Doctor G. F. Smith in 1892, Rosebud Salve was created as a sort of "fix all" salve. Used for everything from diaper rash and blemishes to burns, the thick gel worked to moisturize damaged skin quickly and soothe pain.
Many people also use it as lipgloss, eyebrow gel, or to tame flyaway hairs since it is a bit sticky and glossy. It can also be used for cracked hands or elbows in a pinch, too!
3. Laneige Lip Sleeping Mask
For an Asian beauty option, the Laneige Lip Sleeping Mask is absolutely stunning. The leave on lip mask is best applied before bed and left on overnight. The overwhelmingly positive reviews all claim that the users woke up with softer lips in just a single night.
The pink tub is a berry flavor and the only type consistently on the market but other flavorings like apple and vanilla become available during the holidays and for limited releases through the year. Enriched with vitamin C and antioxidants, the mask protects your lips from sun exposure and fine lines, effectively staving off the appearance of aged, dry lips.
4. Jack Black Intense Therapy Lip Balm
Another popular lip balm, the Jack Black Intense Therapy Lip Balm is another easy to find balm that will knock out the winter dry lip blues with ease. The emollient balm deeply penetrates your lips to deliver moisture to even the innermost dry bits. SPF 25 helps prevent sun damage and does not make the balm feel greasy or gritty in the slightest.
Additionally, if flavored balms are not your thing, you will love these. They are lightly scented but do not carry a strong or sweet flavor, making them perfect for those sensitive to tastes. The relatively natural ingredients are a bonus, as they help keep your lips hydrated without added alcohols or menthols that actually cause additional dryness and force you to apply the balm frequently.
5. Burt's Bees
For those looking for a natural option, Burt's Bees has been popular for years due to its gentle, amazingly organically derived ingredient list. Made with no parabens, phthalates, petroleum, or sodium lauryl sulfate, this balm will not irritate or further dry out your skin; instead it provides intensive moisturization with vitamin e and a host of flavor varied extra ingredients.
For example, the cucumber mint balm utilizes the healing power of cucumber extract along with its usual beeswax additive to soothe irritated lips quickly. There are countless flavor combinations including pomegranate and blackberry; it is easy to find a delicious new balm to fall in love with. You can even find tinted ones to nourish your lips while providing a pop of color!
6. Tarte Quench Lip Rescue
If you wish for a luxurious, beautifully packaged product that will look stunning on your vanity while providing a massive dose of good for you moisturizing ingredients, look no further than the Tarte Quench Lip Rescue.
Part of the brand's critically acclaimed Rainforest of the Sea line, these balms are amazing! Rich in antioxidants and vitamins, the balm nourishes your lips while also helping fight against aging and line formation.
Available in seven sheer color washes including clear, this balm makes it easy to go out with chapped lips without sacrificing fashionability. From bright orange and red to nude and pink, this lip balm has you covered!
7. Bite Beauty Agave Lip Balm
Lastly, we have the Bite Beauty Agave Lip Balm. Made from agave and rare Madagascan vanilla CO2 extract, this balm is intensively hydrating and tastes amazing. The packaging is luxe and sleek, too!
The brand also has a critically adored Agave Lip Mask that comes in a handful of color variants that all contain agave nectar and jojoba oil to deeply nourish your lips overnight. To get rid of any flakes or scales, use the brand's Agave Sugar Lip Scrub for a little extra treatment to really help clear up your lips fast.
Rich in oils, agave syrup, brown sugar, and pineapple enzymes, the powerful exfoliant also moisturizes while it works, ensuring softer lips ASAP!