If you are like me, the thought of shilling out hundreds of dollars for skin treatments can cause a slight spike in blood pressure. A girl has bills, after all, and on the average budget regular splurges are a little harder to manage.
If you struggle to justify dropping thirty dollars on a new foundation or toner, join us as we explore some of the most expensive and absurd skin treatments in the world.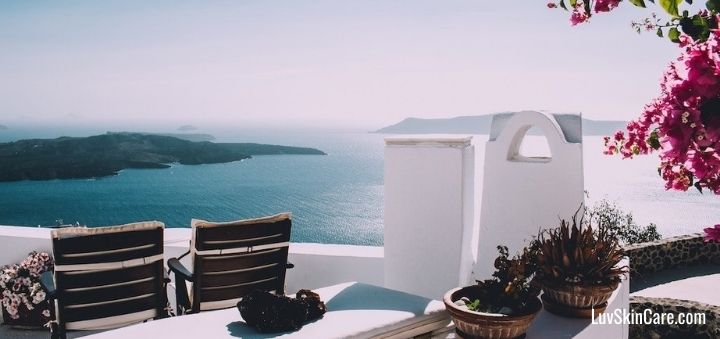 Some of the Most Expensive Skin Treatments
At around five bucks a bottle, Evian water is a bit too rich for my blood on an average day. Color me shocked that there are people in the world who will drop five thousand dollars to float in a tub of the private labelled variant of the world's most abundant liquid.
Christened by the stunning Serena Williams, the Evian Experience at Sobe's Hotel Victor in Miami is a luxurious bath that lets you soak in a three hundred and fifty gallon tub filled with gerber daisies and over a thousand liters of Evian water while being served delicious treats like Smoked Salmon Lollipops, Potted Cru of Foie Gras and a signature hotel sweet platter, the Seven Sins of Chocolate.
A bottle of Krug Grand Cuvee champagne is served as you experience a host of spa treatments and are catered to by the expert hotel staff.
For fifty five thousand dollars, you can buy a car. You could also buy a small boat. You can purchase a trailer. You could even invest in stock or prepay your rent for a year and have leftovers.
Casting all of that aside, you can spend that entire lump amount on one bee venom facial. The Duchess of Cambridge and Duchess of Cornwall have sung the praises of this intensive treatment; the venom is injected and causes an increase in blood flow to the affected area.
This increase in blood flow helps to stimulate hormone production rates and boost collagen production which improves your skin's elasticity. This makes your skin look full, plump, and glowingly youthful.
It has been said that diamonds are a girl's best friend. One of the latest facial crazes seems to hop on this idea. Loved by Mila Kunis, the HD Diamond and Ruby Peel from BORBA.
The process uses diamonds and rubies, which give your skin an antioxidant boost. You are also asked to suck on an ice cube to help reduce facial puffiness and redness.
For seven thousand dollars, the treatment is said to make your skin look youthful and impossibly dewy, hydrating it from the inside out and clearing blemishes with ease.
The precious stones are literally used to buff away impurities and clear the skin in a luxurious exfoliation process.
A little more affordable, for six hundred dollars you can get a gold facial. While undergoing your treatment, your skin will be met with gamma-PGA, a highly hydrating chemical compound.
Once your skin is thoroughly moistened, the technician will place twenty four karat gold sheets over your entire face and massages your skin.
After everything has soaked in for a bit of time, the sheets are peeled off and thrown away, revealing tightened, smoothed skin that looks stunningly glowy and clean.
Though still an insane sum of money, this one almost seems reasonable compared to some of the other options on this list.
If technology is your thing, check out the Grand Luxe Facial from Spa Radiance in San Francisco. A three hour long process that combines powerful exfoliants with thorough cleansing, the facial leaves your skin completely overhauled and feeling fresh.
The experience starts with a diamond peel to help clear your skin and exfoliant away dead cells. Next, your skin is deeply cleansed with microcurrents that give the effect of a facelift without the surgical work.
Post currents your face is slathered with a luxurious, amino acid rich caviar mask and you get a full body, deep tissue massage.
Finally, the entire event is topped off with an LED mask treatment that utilizes lights to treat and cure any bumps, blemishes, or breakouts. The entire soiree will set you back around seven hundred and fifty dollars.
If you have one thousand one hundred dollars to blow on a fifty minute service, the Oxy-Star Anti-Pigmentation Treatment by L. Raphael might pique your interest.
A brief treatment that is said to diminish the appearance of acne, scarring, and hyperpigmentation, the procedure has caught the eye of celebrities and royals alike.
Using the incredible Oxy-Star tool, the trained technician applies a product containing white truffle to the face, neck, and chest area.
Oddly enough, Raphael staff claim that the treatment is chosen by most of their male clients, though it was rumored to have been originally developed for women in aiding dark spot removal on the decollete area.
Similar to a hot stone massage, the Heated Diamond Chakra Massage at the Trump Hotel in Chicago offers a luxe take on a classic spa treatment. For three hundred dollars, patrons of the hotel can be massaged with actual diamonds (or your choice of emeralds, sapphires, or rubies).
It is thought that when the diamonds are placed on a series of specific bodily pressure points they work together to absorb negative energy while calming and soothing you from the inside out.
Either way, the treatment is said to be quite relaxing and luxurious, matching the upscale quality of the hotel.
To be honest, none of these treatments are necessary at all. You can have beautiful skin at home for a fraction of the price, though it is quite fun to consider the pros and cons of spending so much money on one short treatment with fleeting results.
Many people opt for these treatments as a one off celebration, though for celebrities these can be a regular occurance. There are countless other pricey treatments out there, some even more expensive than these; this article is just the time of the "making it rain" iceberg.
It is always interesting to see what new and crazy ideas come along next in the world of luxury beauty!